The law isn't easy or for the faint of heart. But when you work hard and get the right result, it is extremely rewarding.
My client, Terrence Robert Proctor, was charged with a murder in Anne Arundel County. While reviewing the hundreds of pages of discovery and listening to the countless hours of police interviews, I kept asking myself two questions:
1. Where is the evidence against Mr. Proctor?
2. Why aren't they looking more at the evidence that points in other directions?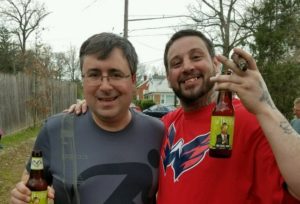 At the end of the State's case (before we even needed to present our witnesses), the judge threw out the case out and found Mr. Proctor not guilty.
I was happy to meet up with my client and his family the following weekend to celebrate his freedom and this just result.
Of course, we are sensitive to the fact that this was a homicide case, but Mr. Proctor lost too much of his life waiting for this trial to be over. We were just happy to see that the tragedy was not compounded by putting an innocent person away forever.